Comprising a variety of documents and objects related to Luis Barragán's professional practice, the Barragán Archive was sold in 1995 after the dissolution of the architect's office in the early 1990s. While the Archive forms the core of the Barragan Foundation's collections, it has been complemented by further acquisitions over time.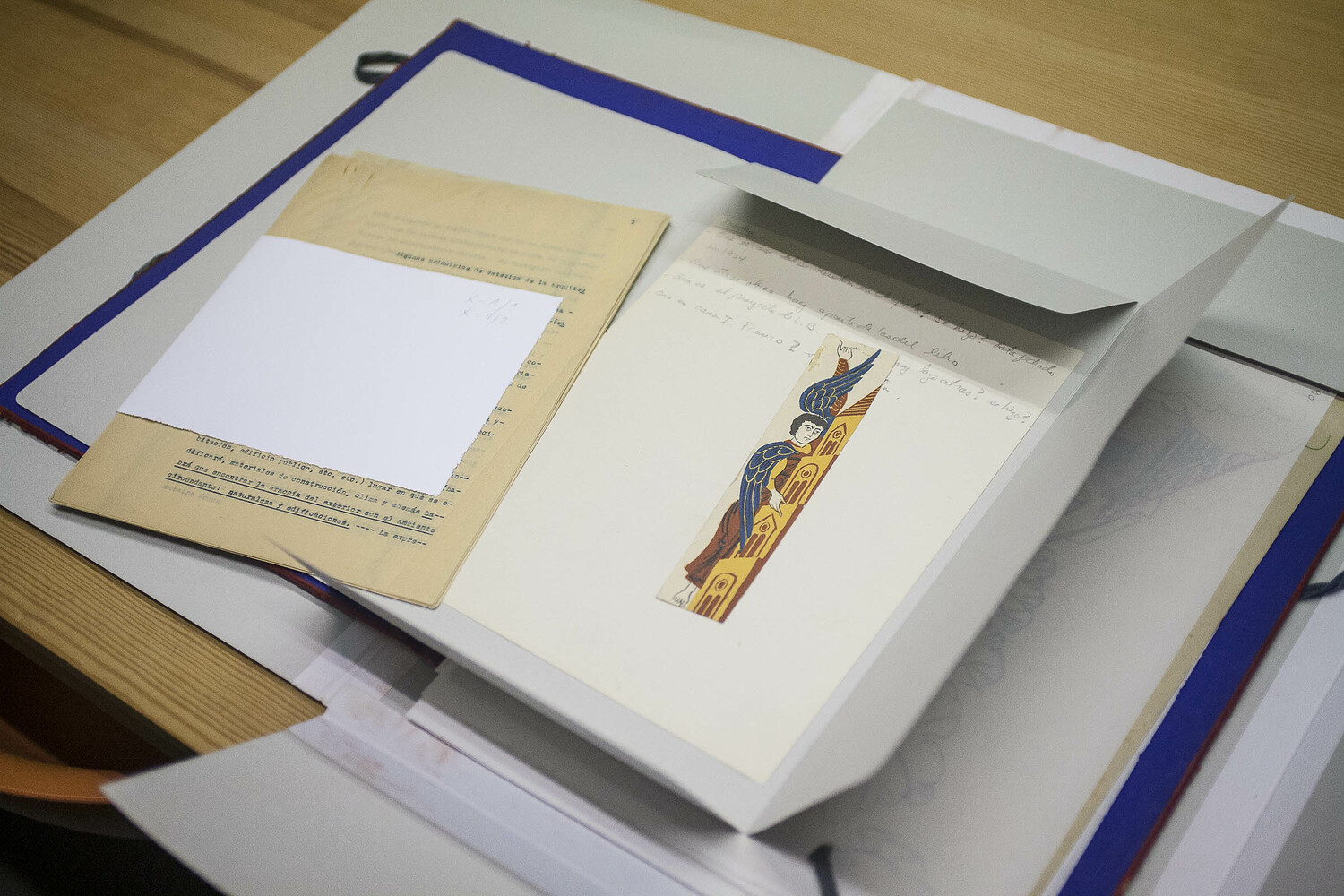 The Barragán Archive contains a vast number of sketches, drawings and documents as well as architectural models, a large collection of photographs related to the architect's projects, and period magazines and publications featuring Barragán's work. This material is complemented by personal items and furniture from his office. In 1997, the Barragan Foundation acquired the collection of negatives and prints related to Barragán's work from the estate of the photographer Armando Salas Portugal, who maintained a long collaboration with the architect.
Barragan Foundation Holdings
---
Barragán Archive
The collection encompasses plans, publications, photos and models, including:
13,500 drawings
7,500 photographic prints
82 photographic panels
3,500 negatives
7,800 transparencies and slides
290 publications concerning Barragán's work
54 publications collected by Barragán, not related to his work
Clippings from newspapers and magazines documenting Barragán's work
7 models
Varied manuscripts, notes, lists, correspondence
Armando Salas Portugal Collection
The Armando Salas Portugal Collection is composed of photographs, negatives and transparencies, including:
2,342 negatives
283 transparencies
481 photographic prints
8 photographic panels
Gifts, donations and other assorted materials
These include a range of Barragán's furniture and personal possessions, as well as other documentation directly or indirectly related to the architect's work and its context (recent publications, correspondence, photographic documentation, reproductions of material from other collections, etc.).